The Meeting Platform Your Entire Company Loves to Use
Build custom corporate events in minutes, not days.
Thanks for signing up. Please check your email to verify your identity.
Finally, a platform that empowers everyone across my company to book their own events while staying within our approval protocol and giving me total oversightSUSAN LEE
Not only is it painful to find great spaces for our team offsites, but then dealing with purchasing and legal makes it even worse. Bizly's solution made it easy and led to a real culture boost for usMAX GOLDMAN
It's always been really hard to find private dining spaces for our "no-agenda" monthly dinners, its great to finally have a go-to platform like Bizly to plan out our eventsNELSON CHU, TRITAN COLLECTIVE
Bizly is like having a personal assistant to handle our meetings and events! Since our company started telecommuting, all I have to do is pick a desired location and have everything at my fingertipsFRANCINE BURKE, ETHIS COMMUNICATIONS
We save enormous amount of time by using Bizly to easily locate suitable meeting sites, order catering and AV with simple menu driven optionsDIANE INMAN, AMICUS THERAPEUTICS
Perfect Compliance
Aggregate your fragmented small group spend and drive ROI.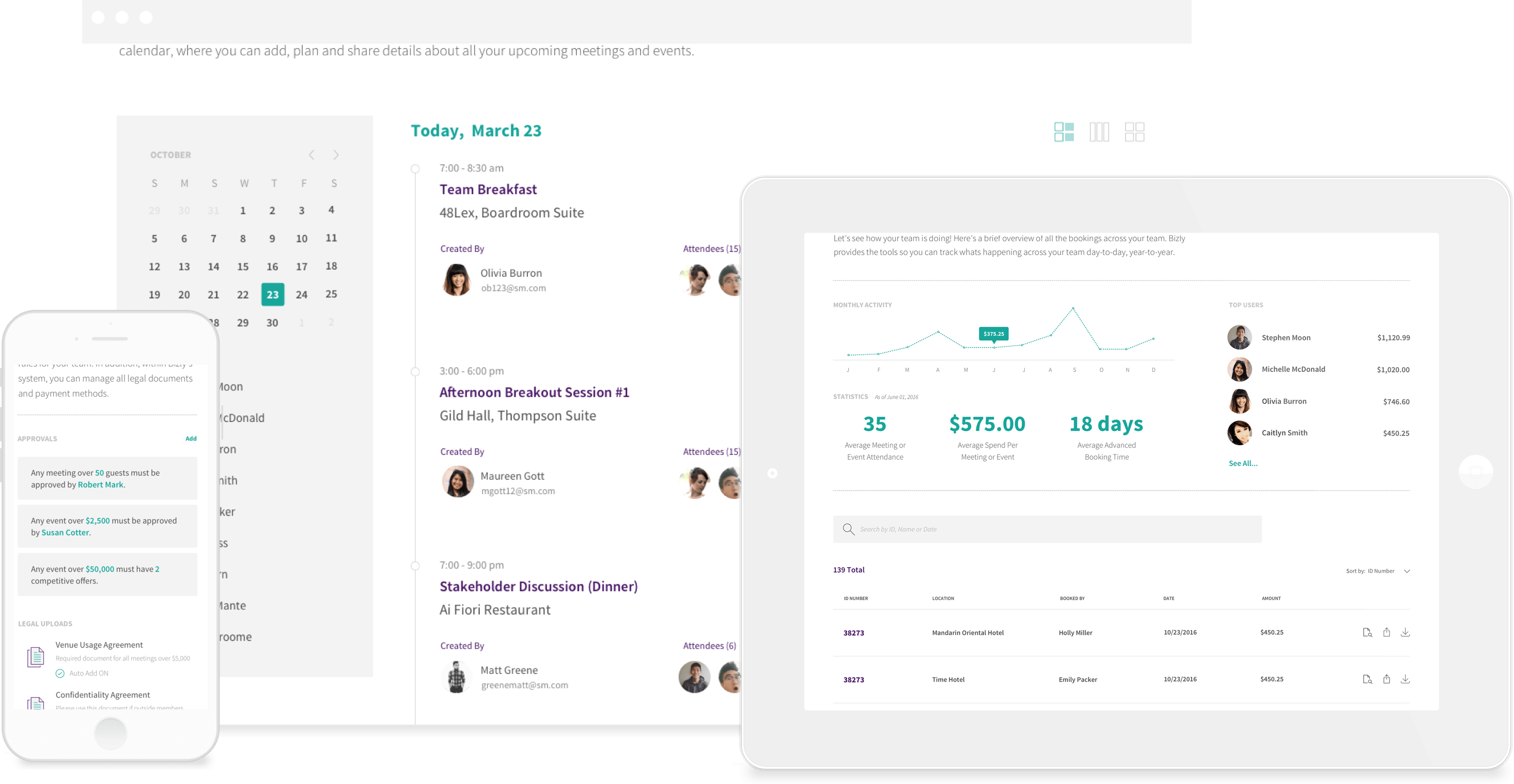 Get early access to our groundbreaking platform.
Thanks for signing up. Please check your email to verify your identity.
Need a meeting now? Download our free iOS app to book last minute meetings at thousands of hotels. Lowest price guarantee.
Download iOS App